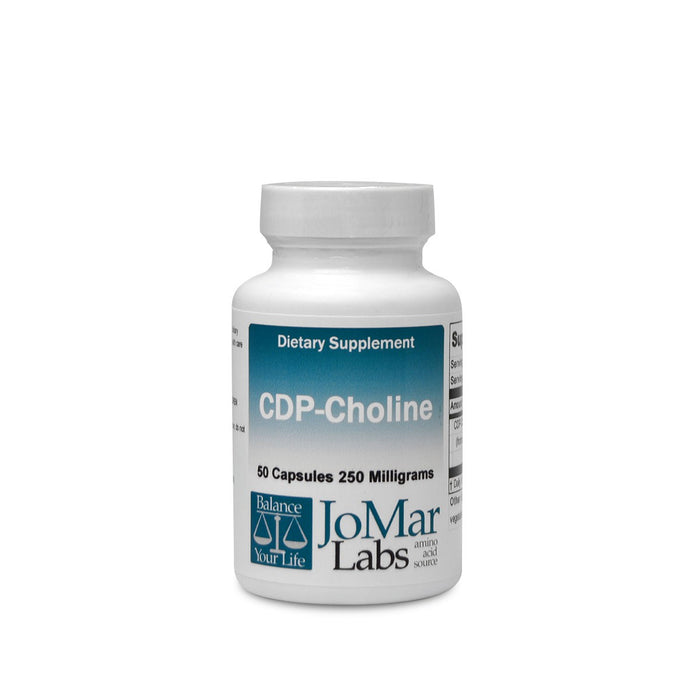 CDP-Choline (Cognizin)
Save

Liquid error (snippets/product-badge line 32): Computation results in '-Infinity'

%
CDP-Choline (cytidine-5'-diphosphate choline)

Cognizin® is the brand name of CDP-Choline. Citicoline is a generic name for supplemental CDP-choline (cytidine 5'-diphosphocholine), a natural substance found in all living cells. In human health, CDP-choline plays important roles in the formation of cell membranes and in supporting healthy brain function.
Citicoline is sometimes called the brain nutrient because of its roles in supporting cognition and memory.

CDP-Choline is a naturally occurring, water soluble biological compound that is an essential intermediate for the synthesis of phosphatidylcholine, a major constituent of the grey matter of brain tissue (30%).
Choline is a substance needed by the brain to produce acetylcholine, a major brain/motor
Neuron neurotransmitter that facilitates the transmission of impulses between neurons.
The importance of choline for maintaining health in adults has been recognized for some time, but recent research points to its critical role in brain development. This unique form of choline readily passes through the blood-brain barrier directly into the brain tissue.  Once past the blood-brain barrier, CDP-choline activates the synthesis of critical components in cell membranes, enhances cerebral energy metabolism and increases levels of various neurotransmitters.
The information stated here is not complete and should not be considered a recommendation. Please consult a qualified physician or nutritionist before beginning amino acid supplementation.

Contains rice flour, gelatin and magnesium stearate.
This product contains NO milk, egg, fish, peanuts, crustacean shellfish (lobster, crab, shrimp), soybeans, tree nuts, wheat, yeast, gluten, or corn.
Contains NO sugar, and no artificial sweeteners, flavors, colors, or preservatives.

Cognizin® is a registered trademark of Kyowa Hakko Co., Ltd.
*The following information, as well as all statements and products on this website, have not been evaluated by the FDA and are not intended to diagnose, mitigate, treat, cure, or prevent any disease or health condition.