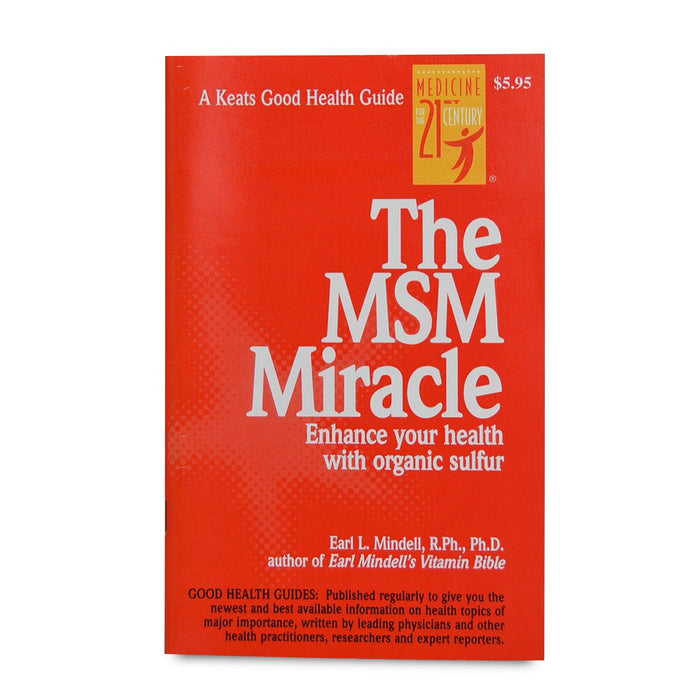 Enhance your health with organic sulfur.
IN EVERY CELL
Though sulfur is the fourth most plentiful mineral in the body, found in every cell, its powers as a nutrient are often overlooked.  Dr. Earl Mindell explains how an organic form of sulfur has shown important therapeutic value in arthritis, diabetes, allergy, wood healing, eye problems, cramps, stress… and even snoring.
ABOUT THE AUTHOR
Earl L. Mindell, R.Ph., Ph.D. Professor of Nutrition Studies at Pacific Western University in Los Angeles, a licensed pharmacist and Master Herbalist, is one of America's most widely read authors in the health field.  His Vitamin Bible has sold more than 7 million copies and has been translated into 30 languages.  In two dozen other books he has covered children's health, anti-aging, homeopathy, garlic, herbal medicine – virtually the entire range of natural health.  In addition to contributing articles to professional and general publications, Dr. Mindell lectures extensively around the U.S. and many other countries.
PRODUCT DETAILS
Paperback: 48 pages
Written By: Earl L. Mindell, R.Ph., Ph.D.
Publisher: Basic Health Publications, Inc.; 3rd ed. edition (April 2, 2012)
Copyright: 1997 by Earl L. Mindell, R.P., Ph.D.
Language: English
ISBN-10: 087983841-8
ISBN-13: 978-087983841-6
Product Dimensions: 8.5 x 5.25 inches
Shipping Weight: 1 pound