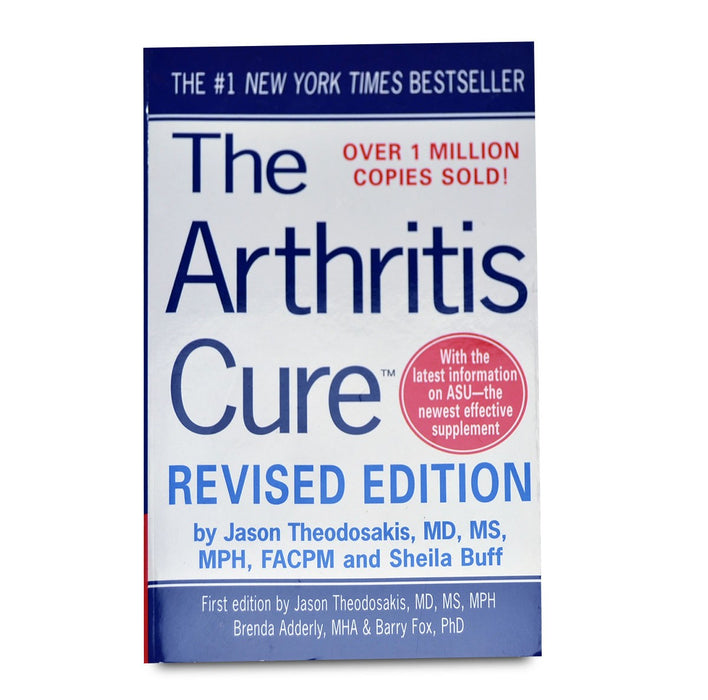 The medical miracle that can halt, reverse, and may even cure osteoarthritis.
Since its original publication in 1996, The Arthritis Cure has swept the nation, providing amazing relief for the millions who suffer chronic arthritis pain.  By outlining a nine-point program that includes ASU, a new, effective arthritis-fighting supplement, this revised edition describes a program that can halt, reverse, and possibly even cure degenerative osteoarthritis.
Based on the most recent and cutting-edge medical research, this invaluable resource promises readers:
The latest research indicating that prescription arthritis drugs are not only expensive but can also be dangerous.
New studies supporting the use of glucosamine and chondroitin to treat arthritic symptoms
Dr. Theo's ratings of the current glucosamine products on the market, including which supplements are worth buying and which supplements are a waste of money
An all-new and improved exercise program
Expanded and updated information on dietary changes that may help treat arthritis – and help you lose weight!
The latest information on related conditions such as fibromyalgia and rheumatoid arthritis
ABOUT THE AUTHORS
Jason Theodosakis, MD, MS, MPH, FACPM is a well known, board-certified physician and lecturer in preventative medicine, who is trained in exercise physiology and sports medicine.  He is Assistant Clinical Professor and the director of the Preventative Medicine Residency Training Program at the University of Arizona College of Medicine in Tucson.  He lives in Arizona.
Sheila Buff is the author or coauthor of many books on medicine, health and nutrition, including The Complete Idiot's Guide to Vitamins and Minerals, The Good Fat, Bad Fat Counter, and Dr. Atkins' Age-Defying Diet.  She lives in New York's Hudson Valley.
PRODUCT DETAILS
Paperback: 320 pages
Written By: Jason Theodosakis, MD, MS, MPH, PACPM and Sheila Buff.
Publisher: St. Martin's Press
Copyright: 2004 by Jason Theodosakis
Language: English
ISBN-10: 0-312-99063-4
ISBN-13: 978-0-312-99063-3
Product Dimensions: 6.5 x 4 inches
Shipping Weight: 1 pound